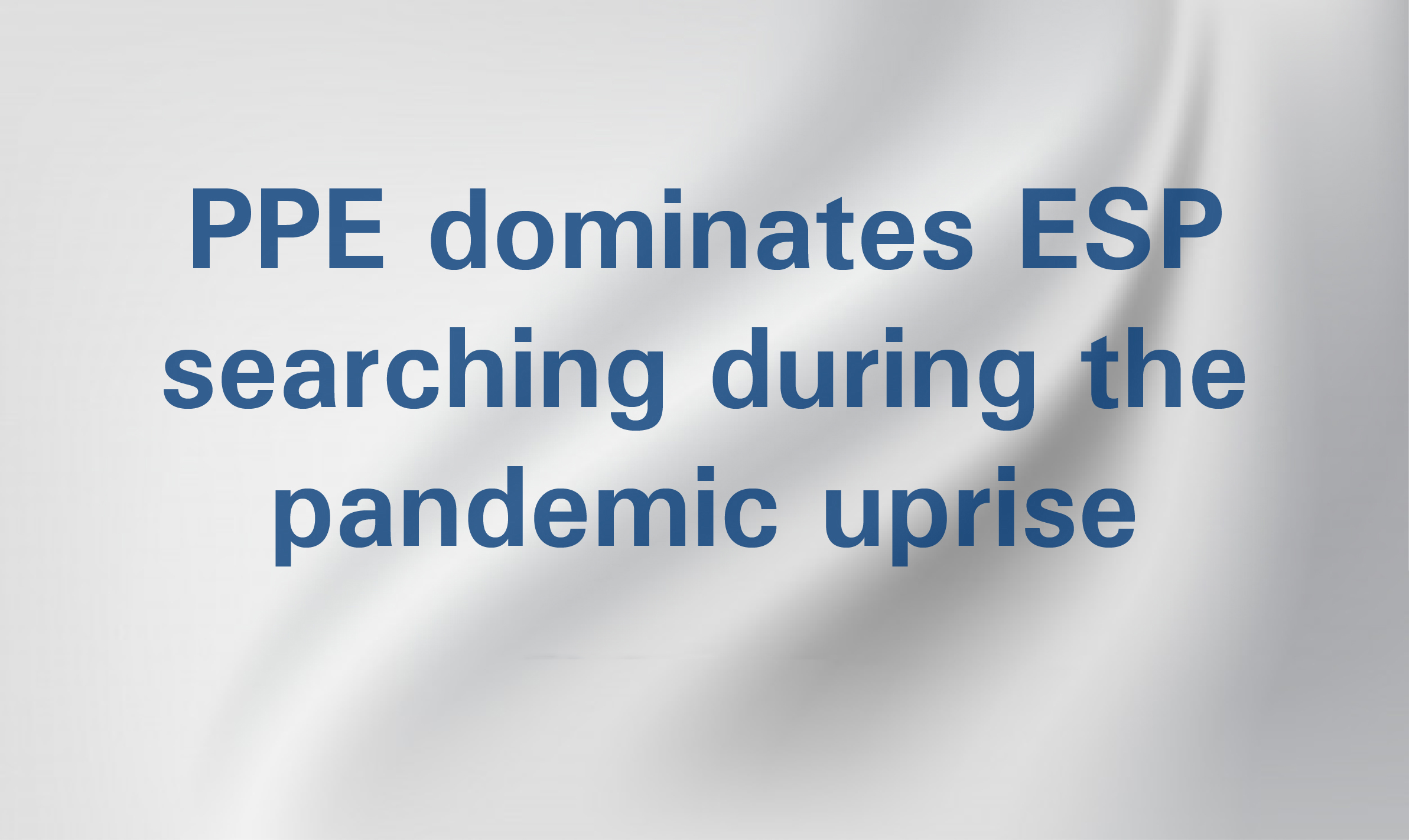 25 Jun

PPE dominates ESP searching during the pandemic uprise

Product advertising companies had a huge shift, selling personal protective equipment according exclusive data from ASI.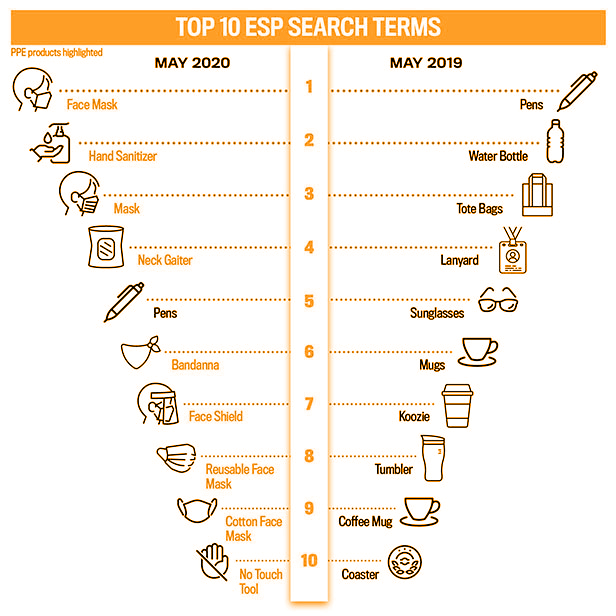 The new ASI datas were based on PPE or related health-protecting items, with one lone outliner, 'Pens'.
"PPE products dominated ESP searches in May as they have for the past few months," said Nathaniel Kucsma, ASI's executive director of research and corporate marketing. "Face coverings now account for seven of the 10 most-searched-for terms and a new item, the No Touch Tool, which didn't have any searches in March 2020, is now cracking the top 10. My hunch is that it will have much longer staying power than the last new product that rocketed up the charts like this – the fidget spinner."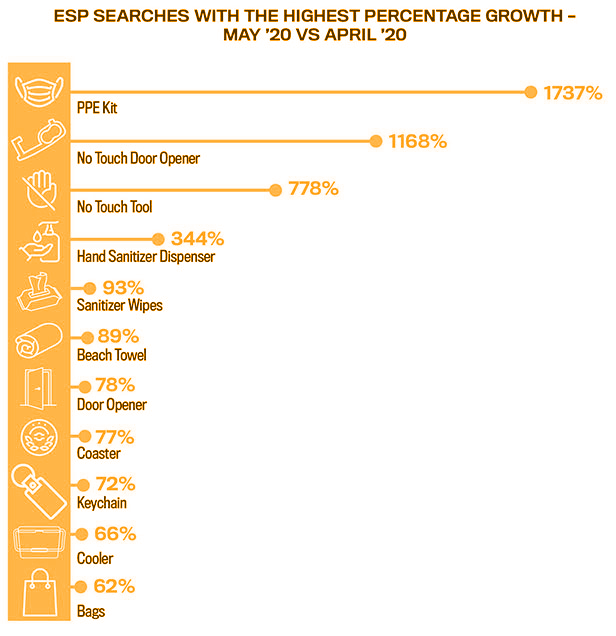 The new values were justified, as to protect oneself from the airborne virus, PPE kit was the essential necessity. The no touch door tools, for instance, are reflective of people starting to move around more in society following easing of lockdown restrictions, but still wanting to be extra cautious about sanitization.
The data also indicated there was perhaps a modicum of normalization in promo products demand in May. Beach towel, coaster, key chain, cooler and bags appeared on the list of top 10 search terms that experienced the greatest increase in May over April, with some of that likely being driven by end-user demand for summer season products.
Comparing May 2019 to May 2020, the term that generated the greatest year-over-year increase was nitrile gloves, which grew at an astounding 219,700%. The term face mask was up 40,251%, while neck gaiter rose 32,978%.
For the first five months of 2020, hand sanitizer, face masks and pens were the three most-searched terms in ESP. Three of the year's top 10 search terms relate to face coverings – face mask, mask and bandanna. Mugs and water bottles round out the year's top five ESP product searches through May 31.

Companies in promo, sporting goods, fashion and other industries have turned to selling personal protective equipment amid the coronavirus pandemic in order to meet rampant demand and help fulfill a public safety need.