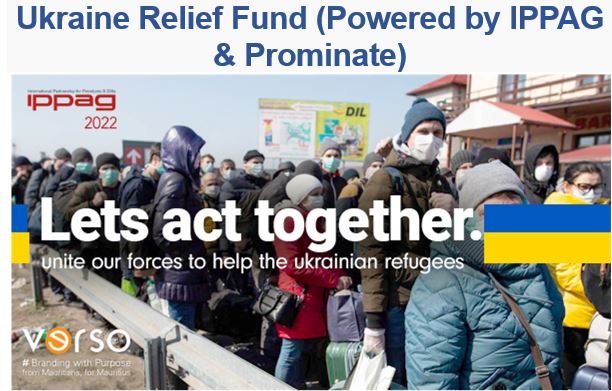 09 Mar

Ukraine Relief Fund (Powered by IPPAG & Prominate)
What can we do?
As IPPAG member (ippag.net) we are collecting the efforts & goods and using our network to help the refugees. Indeed, we have some colleagues close to Ukraine already collecting goods
The best immediate way to proceed is as follows:
IPPAG will act with our local members on the ground;
– Goldenberry in Poland
– Chilli Ideas in Romania
The products received will be routed to the Warehouses in Poland and Chilli. There, our partners make sure that the items reach the proper channels.
Find below the document where you will find the latest list of what is needed:
The attached doc gives you some ref info on what's needed / official websites for info on aid / + warehouse locations of the local IPPAG member.
The list will constantly evolve as per the needs of the people in Ukraine.Find below the link to our catalogue to select the products you want to send to Ukraine
What you need to do now:
Send us the selected products by mail on info@versopub.com. All selected products will be sold at cost and free delivery to Poland or Roumania warehouse
"Crisis doesn't create character, it reveals it…"

To the best of our abilities: let's use what we are so fortunate to have, to help those who have so little